The Final Drive with Jeremy Huber
---
Oct 7, 2016, 11:50 p.m. —  Another FANTASTIC show tonight!  We caught up with Briar Woods Head Coach Charlie Pierce after his Falcons upset #12 Westfield in Double OT.  Also joining the broadcast, H.D Woodson Head Coach Greg Fuller after the Warriors win in a Turkey Bowl rematch against Wilson, Potomac (MD) Head Coach Ronnie Crump after the Wolverines beat Gwynn Park, Northwest's Mike Neubeiser after the Jaguars routed Richard Montgomery, Tuscarora HC Mike Burnett whose Huskies downed Potomac Falls in overtime and Bell Head Coach Daniel Tyson after the Griffins toppled Cardozo.
---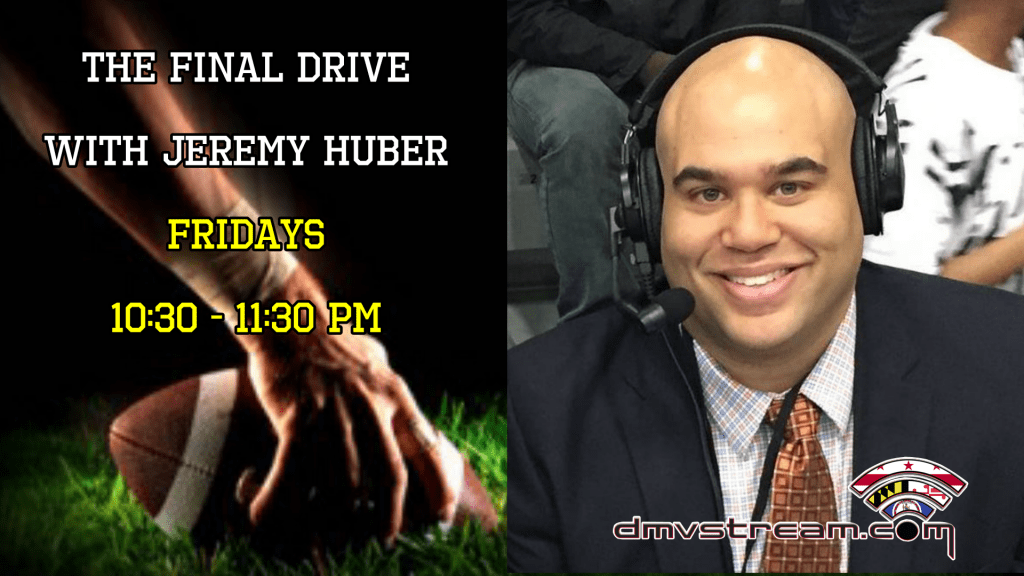 Jeremy Huber is a featured on air talent and play by play voice at DMVSTREAM.COM.
You can reach him by email at jrh0001@gmail.com
---
---

DMVSTREAM.com is a web site dedicated to broadcasting live sports in D.C., Maryland and Virginia. DMVSTREAM.com broadcasts pro, amateur, college, high school, AAU and youth games and tournaments to televisions, computers and mobile devices like iPads, iPhones and more. DMVSTREAM.com is a product of Synthesis Multimedia Productions/Koubaroulis LLC. — founded, owned and operated by longtime D.C. area sports personality B.J. Koubaroulis.