Following a 17 point performance in the WCAC Championship, Kylia Sykes received his second offer from the University of North Carolina-Greensboro.
Kylia Sykes has one of his best performances on the season, helping St. John's earn their first WCAC Championship since 2000  (Video by Josh Apple for Synthesis/Koubaroulis LLC./The Washington Post).
---
February 28, 2016 — After an incredible WCAC season for St. John's College High School, there are a group of seniors that are on a path to playing in the next level. Kylia Sykes, the 6'5″ senior for the Cadets, got his second offer from the UNC-Greensboro Spartans, following up an offer from Manhattan College last year.
Entering the WCAC Championship game, Sykes was a player that did everything for his team. In every category Sykes performs for his team, and given the level of talent on the Cadets, he often gets overlooked.
"He can make jump shots, but gets downhill very well and he is an underrated passer," St. John's Head Coach Sean McAloon said. "He affects the game differently than most people."
---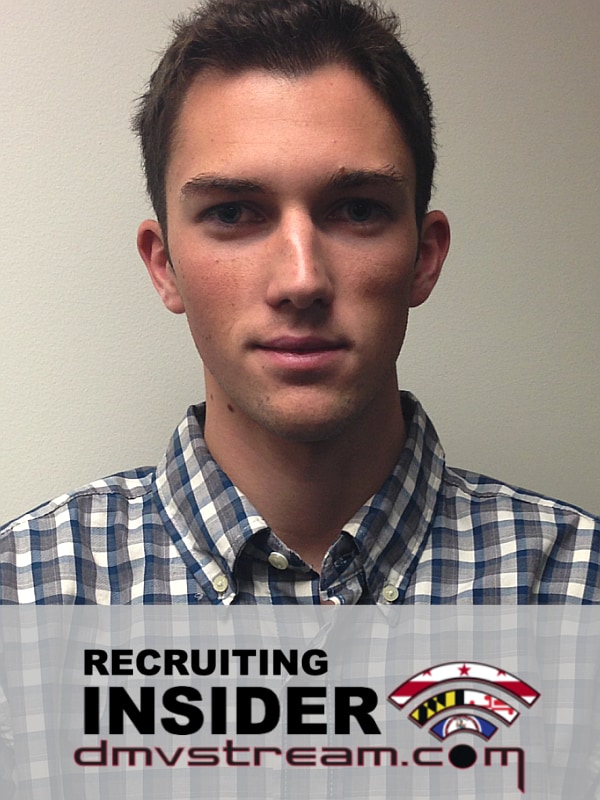 Tyler Byrum is a featured columnist and blogger at DMVSTREAM.COM.
Tyler follows recruiting news, notes, updates, breaking stories and features.
Tyler's coverage area is D.C., Maryland and Virginia.
You can reach Tyler by emailing him at tcbyrum@gmail.com.
---
Basketball is not the only sport that Sykes plays at St. John's. On the football field he laced up as a wide receiver for the Cadets this past season, responsible for five of their touchdowns. Sykes missed the AAU season due to this commitment and as a result he was "highly under-recruited" said McAloon.
However, this did not deter the focus that Sykes and his team had on winning the WCAC title. This season was not only an opportunity to show off himself but his team as well.
"[Sykes] approached this season with much confidence understanding that we were seniors. He brings the fire and grittiness to the team and pumps us up," said St. John's teammate DeJuan Clayton. "He was all about the team, understanding that if we won that he would be noticed."
At the championship game, he most certainly did get noticed. With 17 points, he was the second-leading scorer for the Cadets.
The offer from UNC-Greensboro came later that night. Spartans Head Coach Wes Miller attended the title game, seeing Sykes play in person for the first time. This coming after numerous attempts by Miller were complicated due to sickness, cancellations, and traffic.
"I've been waiting for this all basketball season. I now see the hard work is paying off," Sykes said. "[Miller] liked my athleticism, how I bring energy to the game, how passionate I am about the game of basketball, and how hard I work. He likes my upside potential to become a better player at the next level. He liked how I'm not afraid to do all the dirty work and how I approach the game of basketball."
While St. John's season is still continuing in the DCSAA tournament, the offers may not be over with time to still impress. There is still a month left before Sykes has to make his decision before National Signing Day on April 13th, but many close to him expect a decision before then.