The Maryland commit is motivated by the loss of his brother

H.D. Woodson's Parnell Motley discusses family tragedy and his increased work ethic during summer workouts. (Dalton Okolo for Synthesis/Koubaroulis LLC./The Washington Post)
---
August 7, 2015, 9:43 p.m. — Summer time for rising high school seniors is typically spent poolside with friends, at cookouts with the family, or perhaps by working a summer job. It is often a stress-free time prior to the upcoming grind of senior year.
This is not the case for H.D. Woodson's senior wide receiver, Parnell Motley.
The Maryland commit is working harder than ever this summer to be the best he can be for his team in his final high school season, as reported by Mark Giannotto of the Washington Post. As team captain, he knows he is expected to be a leader. With his commitment to play in College Park as a defensive back, he knows he must perform at a high level to prove his worth. These are never easy tasks for a young man. For Motley, however, the journey has been made even more difficult by the sudden loss of his brother.
His older brother, Dexter, was killed in a drive-by shooting about one year ago. The 6-foot-1 Motley is using this tragedy to elevate his work ethic and ultimately inspire him to greatness.
"I really think about my brother every time I'm doing routes," Motley told The Post.
---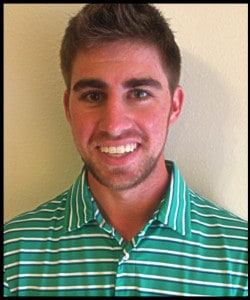 Josh Apple is a featured columnist and blogger at DMVSTREAM.COM.
You can reach josh by emailing him at [email protected].
---
Whether spending extra time catching passes from sophomore quarterback Donald Curtis or doing extra lifts in the weight room with his lifting partner, junior cornerback/wide receiver Charles Peeler, Motley has really stepped up his training. With his brother on his mind and in his heart, Motley sees football as a way to grieve and to channel his thoughts.
"Every day I just think about him and … I've got to work harder," he told The Post. "Everything I do is because of him. I think that's how I get better."
H.D. Woodson Head coach Greg Fuller has noticed Motley's increased motivation and hopes he can set the right example for the younger players both on the field and in the classroom.
With the position change in his near future, Motley has begun his training to learn the position of defensive back. He also understands that he will need to continue bulking up his 170-pound frame as he moves forward in his career. Due to his elevated work ethic over the past year, he believes he can accomplish his goals and ultimately chase his dream of a career in football.
"I can be unstoppable," Motley told The Post.
---

DMVSTREAM.com is a web site dedicated to broadcasting live sports in D.C., Maryland and Virginia. DMVSTREAM.com broadcasts pro, amateur, college, high school, AAU and youth games and tournaments to televisions, computers and mobile devices like iPads, iPhones and more. DMVSTREAM.com is a product of Synthesis Multimedia Productions/Koubaroulis LLC. — founded, owned and operated by longtime D.C. area sports personality B.J. Koubaroulis.