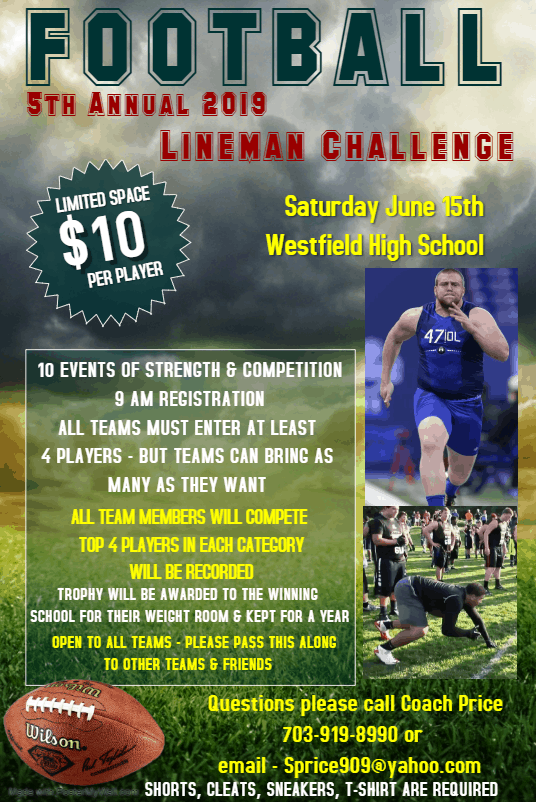 The 5th Annual Lineman Challenge will take place on Saturday, June 15 at Westfield High School. This high school sporting event includes 10 different challenges of strength and competition.
All local high school football teams are welcome to attend. Registration is $10 per player, and each team is required to enter at least 4 players. Teams may enter more than four players if they choose.
The top four players in each challenge are recorded and the winning school at the end of the competition will be awarded a trophy to display in their weight room.
Athletes are required to bring their own shorts, cleats, sneakers, and t-shirts to compete in this event.
If you or anyone you may know are interested in participating in the 5th Annual Lineman Challenge, or have any questions about the event, please contact Coach Price at (703)919-8990 or email him at Sprice909@yahoo.com