To purchase a copy of the LifeAid vs Catholic Charities game, click here.
To purchase a copy of the T-Mobile vs We Are TV game, click here.
To purchase a copy of the BISS vs T-Mobile game, click here.
To purchase a copy of the BISS vs We Are TV game, click here.
---
This will be the page where the Basketball Industry Support Services basketball event will be broadcast FREE on Saturday 4/8/17.
The broadcast can be viewed free of charge in the video player above and can be viewed LIVE on computers, tablets and mobile devices. Watch it HERE. This is the page you should share on your social media sites like Facebook and Twitter so fans and friends can watch the game LIVE.
DMVSTREAM.com produces LIVE broadcasts for professional, semi-pro & amateur sporting events as well as colleges, universities, high schools, AAU and youth tournaments and organizations in the Mid-Atlantic. "The PrepZone at DMVSTREAM.COM," is a weekly television show that features interviews, highlights, commentary and more all about the DMV's high school sports landscape. The show is streamed live online and rebroadcast in several million homes through a cable partnership.
With a client list that includes ESPN, The Washington Post, Monumental Sports Network, CBSsports.com, USAFootball.com, USLacrosse.org, NCAA.com, The National Federation of High School Sports, Georgetown University, among others, Synthesis Multimedia has emerged as the Mid-Atlantic's top provider of sports multimedia. The DMVSTREAM.COM NovaChallenge, featuring NOVA's premiere basketball players on April 10. Find out more at DMVSTREAM.COM and NovaChallenge.com.
A behind the scenes look at how we broadcast the BISS games using our state of the art TriCaster technology and our flypack operation. Contact us today at 703-231-8805 to stream your event live or contact us via our online form.
---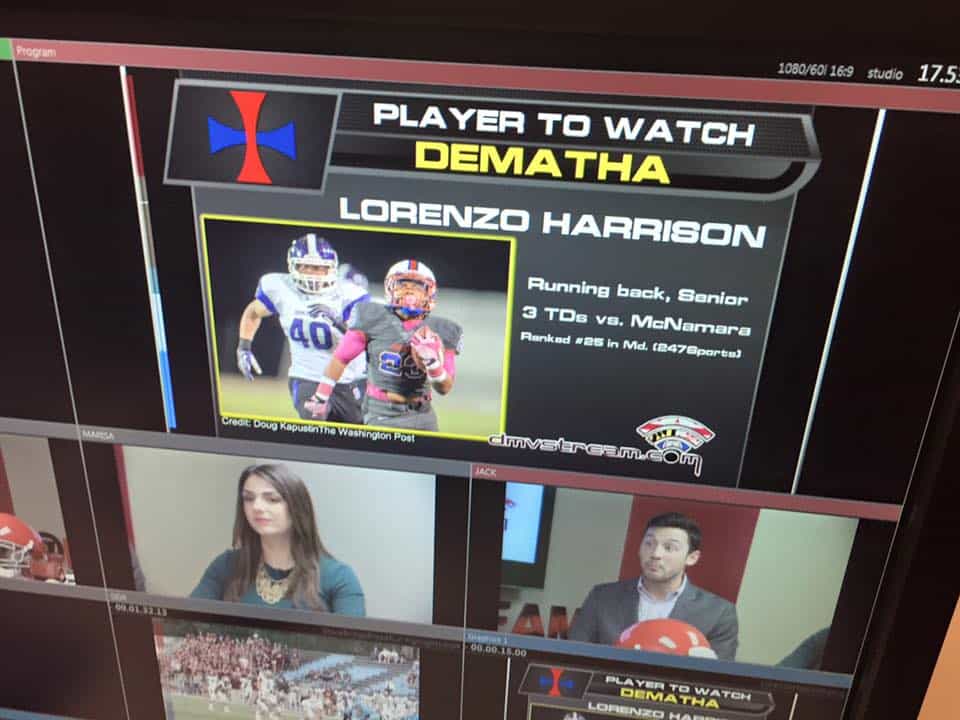 VIDEO: Go behind the scenes. Our new state-of-the-art studio space in downtown Fairfax, Va. allows us to produce a show with four HD camera angles, graphics, highlights, interviews with players, coaches, segments, commercial breaks and so much more. Watch this behind the scenes video and see how we produced Season 1, Episode 1. Watch the VIDEO.
---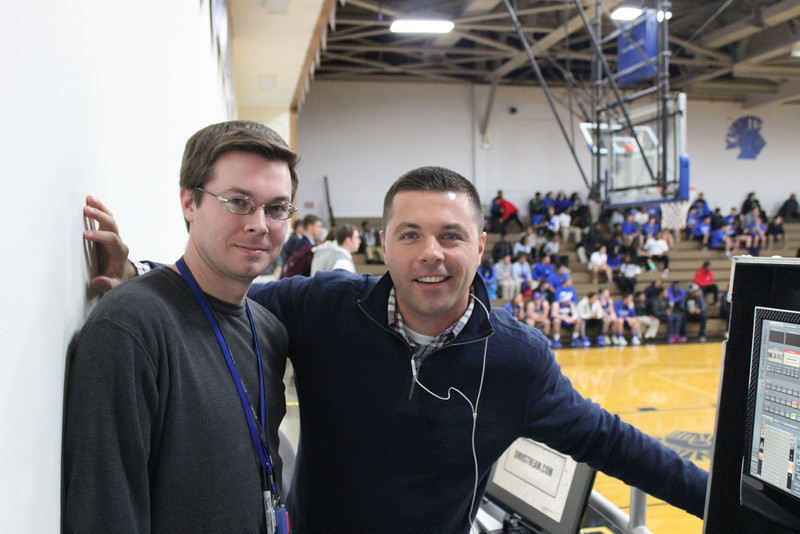 The PrepZone at DMVSTREAM.COM is brought to you by Executive Producer B.J. Koubaroulis (pictured right), a long-time D.C. area sports personality and owner at DMVSTREAM.COM and it's parent company, Synthesis Multimedia Productions. You can reach him by email at bkoub@yahoo.com or on Twitter @bjkoub.
---

DMVSTREAM.com is a web site dedicated to broadcasting live sports in D.C., Maryland and Virginia. DMVSTREAM.com broadcasts pro, amateur, college, high school, AAU and youth games and tournaments to televisions, computers and mobile devices like iPads, iPhones and more.