---
March 8, 2017 — Shawn Parker and Evolution Basketball's Alex Harris announce the Top40 Girls Underclass Camp roster for the upcoming DMVStream.com Nova Challenge and break down players to watch.
Sha'Lynn Hagans, Osbourn Park
Sarah Shamdee, Annandale
Claire Roberts, Chantilly
Amaya Gray, Edison
Tamrin Henderson, Edison
Carole Miller, Edison
Charlotte Jewell, Edison
Ally Johnson, Fairfax
Damineka Napper, Fairfax
Sierra Kennard, Falls Church
Jaelyn Batts, Freedom South Riding
Shayna Wolin, Freedom South Riding
Rose Burnham, Freedom South Riding
Clara Ford, Marshall
Machaela Simmons, Hayfield
Lauren Phelps, Heritage
Grace Sibley, Heritage
Amber Kaiser, Heritage
Kayren Gaither, Heritage
Jordyn Callaghan, Langley
Emily Shively, Langley
Rana Azad, Langley
Lauren Maloney, Langley
Marya Mufti, Langley
Mariane Auza, McLean
Elizabeth Dufrane, McLean
Kaela Moskowitz, McLean
Elizabeth Suder, Riverside
Lauren Eichenlaub, Riverside
Jalyn Scales, Robinson
Gabbi San Diego, South County
Mallory Brodnik, Thomas Jefferson
Savannah Wilson, Thomas Jefferson
Hannah Foley, Wakefield
Jami Tham, Wakefield
Natalie Terwillinger, West Potomac
Brooke Beyer, West Springfield
Molly Sharman, West Springfield
Chris Meiller, West Springfield
Wanna Wardak, Westfield
Maggie Shipley, Yorktown
Evolution Basketball will be hosting the Top40 Underclass Camp as part of the upcoming DMVstream.com Nova Challenge on March 19 at Riverside High School. The Top 40 Underclass Camp is an opportunity for underclass players to be featured in the morning session of the top postseason event in the area, but you must be selected and invited for this exclusive gathering of the area's elite players. The camp will be run by Evolution Basketball Training, the most successful training company in our area. With over 160 college players developed Evolution has the experience and knowledge to help players succeed at the high school level and move on to the college ranks. The camp, hosted on March 19 from 9 a.m. – 12 p.m., will bring together an invite-only list of the Top 40 Boys and Top 40 Girls in Fairfax, Loudoun, Prince William, Arlington, and Alexandria and will also be attended by college coaches, recruiting services, and scouting services.
DMVSTREAM.com produces LIVE broadcasts for professional, semi-pro & amateur sporting events as well as colleges, universities, high schools, AAU and youth tournaments and organizations in the Mid-Atlantic. "The PrepZone at DMVSTREAM.COM," is a weekly television show that features interviews, highlights, commentary and more all about the DMV's high school sports landscape. The show is streamed live online and rebroadcast in several million homes through a cable partnership.
With a client list that includes ESPN, The Washington Post, Monumental Sports Network, CBSsports.com, USAFootball.com, USLacrosse.org, NCAA.com, The National Federation of High School Sports, Georgetown University, among others, Synthesis Multimedia has emerged as the Mid-Atlantic's top provider of sports multimedia. The DMVSTREAM.COM NovaChallenge, featuring NOVA's premiere basketball players on April 10. Find out more at DMVSTREAM.COM and NovaChallenge.com.
The DMVStream.com Nova Challenge will take place Sunday, March 19th 2017 at Riverside High School (19019 Upper Belmont Pl, Leesburg, VA 20176).
Nova Challenge Schedule:
9-Noon – Underclassmen Clinic sponsored by Evolution Basketball
2 PM – Prince William vs Fairfax Game
4 PM – 3 PT and Dunk Contests
5 PM – Loudoun vs. Arlington/Alexandria Game
---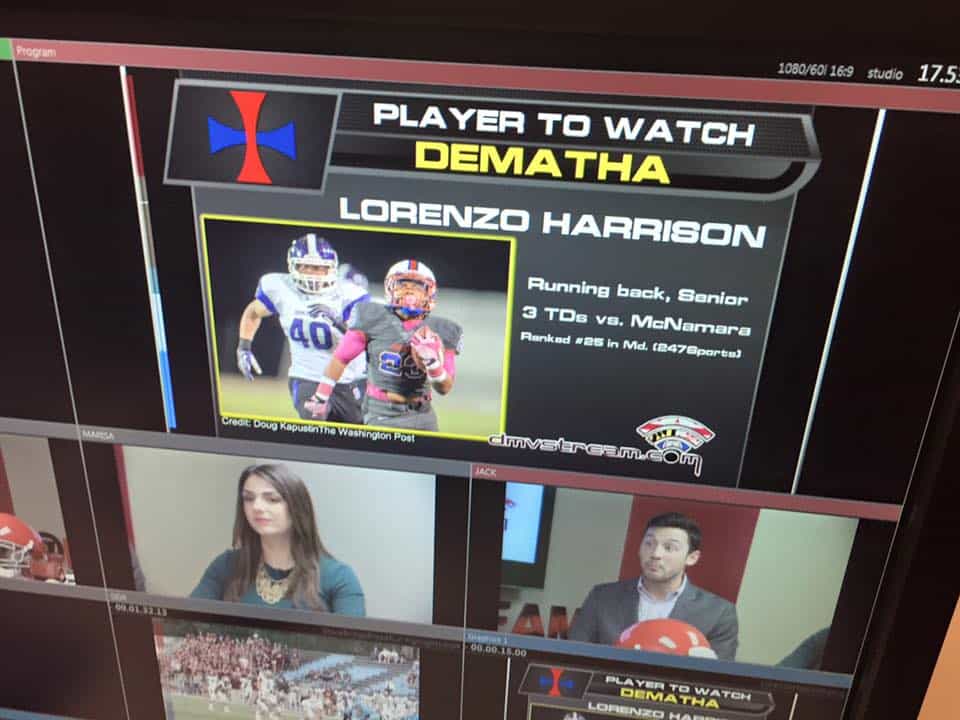 VIDEO: Go behind the scenes. Our new state-of-the-art studio space in downtown Fairfax, Va. allows us to produce a show with four HD camera angles, graphics, highlights, interviews with players, coaches, segments, commercial breaks and so much more. Watch this behind the scenes video and see how we produced Season 1, Episode 1. Watch the VIDEO.
---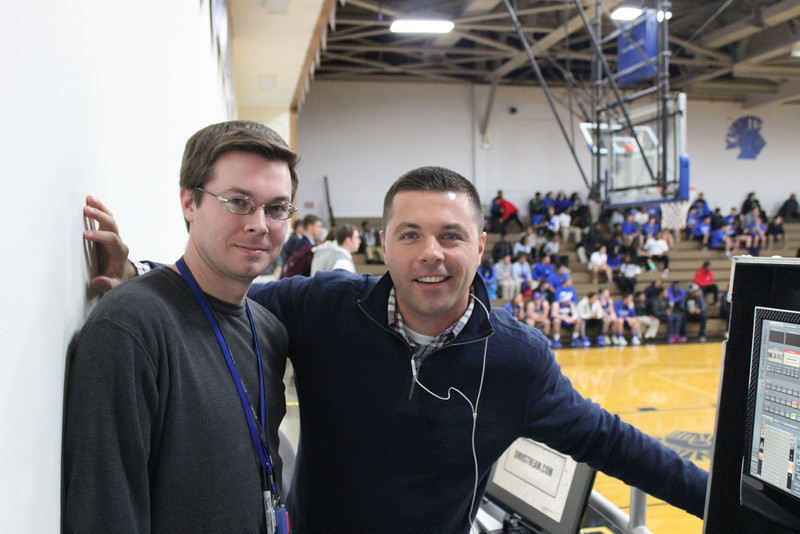 The PrepZone at DMVSTREAM.COM is brought to you by Executive Producer B.J. Koubaroulis (pictured right), a long-time D.C. area sports personality and owner at DMVSTREAM.COM and it's parent company, Synthesis Multimedia Productions. You can reach him by email at bkoub@yahoo.com or on Twitter @bjkoub.
---

DMVSTREAM.com is a web site dedicated to broadcasting live sports in D.C., Maryland and Virginia. DMVSTREAM.com broadcasts pro, amateur, college, high school, AAU and youth games and tournaments to televisions, computers and mobile devices like iPads, iPhones and more.