The third Maltz son, Danny, won't play lacrosse at Stone Bridge, but instead help get Riverside off the ground.
While on Stone Bridge Junior Varsity, Danny Maltz helps lead the way to a 10-1 victory for the Bulldogs over Fairfax High School (Video from Hudl.com).
---
April 6, 2016 — Had Riverside High School not opened up a year ago, freshman Danny Maltz would have been the third Maltz brother to play for the state champions in Stone Bridge High School. Nevertheless the Rams' school doors opened up, creating a redistricting of school lines and bringing Maltz to Riverside.
Many other high school students across the country have to deal with this situation year after year. However, being a Maltz and playing lacrosse at Stone Bridge was part of a legacy. In addition, Danny Maltz is committed to the University of Maryland. A commitment he made before taking a single class at Riverside.
"I was disappointed at first because I had a good relationship with Coach [Scott] Mitchell," Danny Maltz said. "Now that I am at Riverside I am going to work hard and try to get better every day."
The oldest, Derek Maltz, graduated from Syracuse University back in 2014. At Stone Bridge, he was named a U.S. Lacrosse All-American in 2010. When recruited to Syracuse he got playing time all four years in college including making the All-Big East Second Team in 2013.
Dylan Maltz also attend Syracuse for a year before transferring closer to home to Maryland. The current junior for the Terrapins was also named a U.S. Lacrosse All-American in 2013, in addition to an Under Armour High School All-American. He currently holds all of Stone Bridge's scoring records with 190 goals, 130 assists and 320 points.
---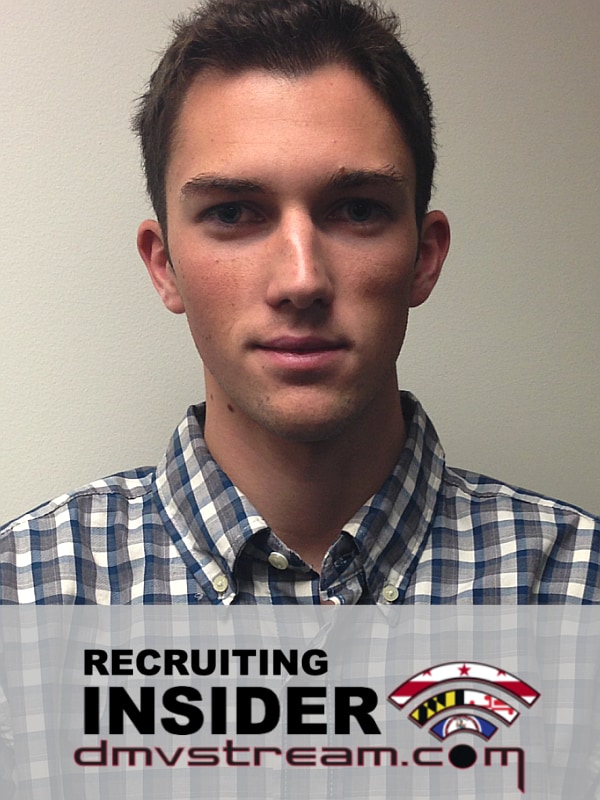 Tyler Byrum is a featured columnist and blogger at DMVSTREAM.COM.
Tyler follows recruiting news, notes, updates, breaking stories and features.
Tyler's coverage area is D.C., Maryland and Virginia.
You can reach Tyler by emailing him at tcbyrum@gmail.com.
---
The Maltz family name and Stone Bridge go together. Unfortunately for Danny Maltz, he is going to have to create a new family legacy at Riverside.
"You're always disappointed when a good player leaves your program and a lot of the cultural pride and continuity is lost and taken to a different school," Stone Bridge Coach Mitchell said.  "We obviously knew the talent that we were losing. But more importantly, I was excited for Danny because I know that there is always a bit of pressure following the footsteps of two exceptional lacrosse players like his brothers, even if he wasn't going to admit it."
Playing at a new school will give Danny Maltz new obstacles to overcome and allow him to take away different experiences than he would have gotten at Stone Bridge.
He gets the chance to forge his own path and build a strong program for the Riverside Rams. Not only will he have the chance to be the star player for Riverside, but he also gets to be a leader for the team all four years.
"We have all looked at this as an opportunity for Danny to make great memories at a new school. I know he is having a great time with his new teammates and coach, and that's what matters most," Derek Maltz said.
So far, it's working for the Rams. Early on in the 2016  season the team is 3-0, coming off dominant 18-0 win over Park View High School.
Danny Maltz is joined by some of his fellow teammates (Grant Gabaldon, Pete Jones, Jake Kane, Ryan Connolly, Dylan Reed, Alex and Michael Gonzales, and Nicolas Oyler) who played on the Stone Bridge Junior Varsity team last season. So the daunting task of building a new program will not be done alone.
It is still early on in the season for Danny Maltz and the Rams but so far they couldn't have asked for a better start. With Danny Maltz at the front of the Riverside lacrosse team, there may be a new school to refer to when it comes to Maltz domination.