Loudoun Valley finishes the regular season 21-0 for the school's first undefeated season in team history.

With a win over Stone Bridge this past Thursday night the Vikings capped their 21-0 season in a blowout. (Video by Josh Apple for Synthesis/Koubaroulis LLC./The Washington Post)
---
February 13th, 2016 — A fairly young coach, with a fairly young team accomplished a feat that high school teams dream of at the beginning of the season, but often never accomplish. The Loudoun Valley Vikings finished atop the Conference 21-B in the regular season dominating their conference opponents with a 10-0 record. The team also has gone 3-0 against other teams in their region.
Their success can be traced back to last season, when the team went 12-3 and finished the year losing to the 3A State Champions, George Wythe, in the Region semi-finals, accomplishing this with two freshman and two sophomores starting and setting themselves up for seasons to come.
"We had a great off season, winning the upper varsity division tournament at WVU team camp.  So with those indicators we felt we would be strong this season.  If we can get better defensively, we could make a strong post season run again this year" said Head Coach Chad Dawson.
---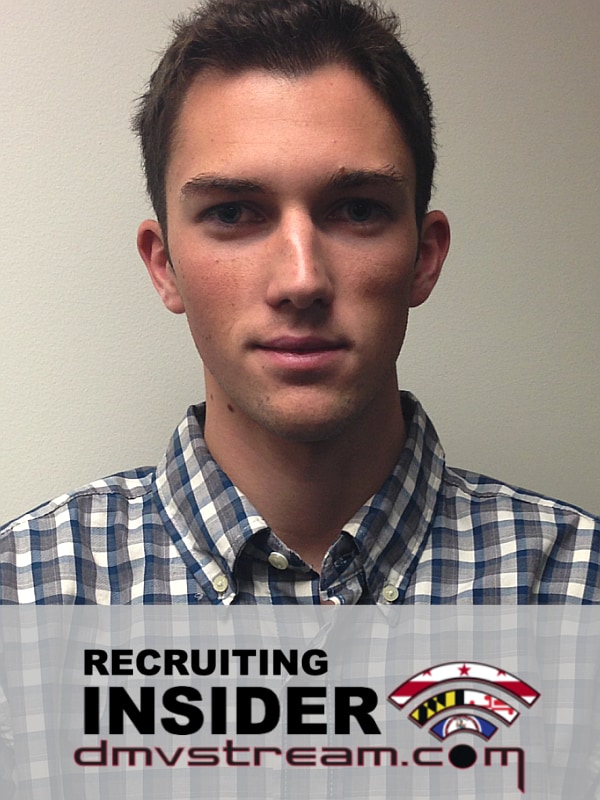 Tyler Byrum is a featured columnist and blogger at DMVSTREAM.COM.
Tyler follows recruiting news, notes, updates, breaking stories and features.
Tyler's coverage area is D.C., Maryland and Virginia.
You can reach Tyler by emailing him at tcbyrum@gmail.com.
---
The young team has only three seniors on their roster, only one of which is a consistent starter. With such a young squad, this season may only be the beginning for the Vikings.
"We're all very young and it's cool that were doing this well this early in our careers, just thinking of all the damage we will be able to do in the next couple years is exciting" said sophomore guard Dominic Peterson.
The key components that have been stressed and executed this season is defense and unselfish play, two ideologies that make younger players into leaders. Embodying these skills as the captain is senior Trey McDyre, who has done whatever the Vikings have needed him to all season.
"He has already been part of 80 wins in his prep career, with 1 state tourney trip, 3 region tourney appearances, and 3 regular season district or conference titles, and 2 district/conference tournament titles. He is a returning 2nd team 3A all-state player and our best defensive player," said Dawson. "He is very strong and exceptionally quick.  Most importantly, he only is concerned with winning, he will score 3 points and guard the other team's best player or he will score 17 and have 12 rebounds and still guard the other team's best player."
With the leadership of McDyre, the rest of the team has thrived.
The team's best shooter, Peterson, is only a sophomore on the team. Junior Nick Ball and sophomores Jalen Williams and Jordan Miller all average double figures in points. At the same time they are able to generate opportunities with each other and giving up the ball for unselfish plays.
"We are experienced, we are really deep – many guys on our team can score as well as defend, and we play hard and take care of the ball" said Ball.
On top of being undefeated throughout the season, the team had to manage having the extra pressure a team would get every night.
"We've had a target on our back the whole regular season, everyone wants a shot at us and try to beat the unbeaten but we're not gonna let that happen, we just take it one game at a game" said Peterson.
The pressure though has allowed being undefeated to have it's own teachable moments.
"We certainly have started some games slowly, but that may be because we see practice every day and we are very aware of what this team is capable of doing on the basketball court.  We need to get better at understanding that other teams want to beat us and we have a target on us so to speak" said Dawson.
The team is not stopping their goals at being undefeated on the season. While they have had an incredible season, the team is not letting their ultimate goal get pushed to the curb.
"Undefeated would be cool, but it won't mean anything if we don't make it to states" said Ball.