B.J. Koubaroulis counts down the Top Plays from Week 2
Watch to find out which plays cracked the Top 10 and to see who earned the top spot. (Video by Nick Plum for Synthesis/Koubaroulis LLC / The Washington Post)
Purchase a copy of this video.
---
December 21, 2015, 12:00 p.m. — High school basketball is just getting started here in the Washington, D.C. region. Week 1 saw a slew of fantastic plays, including great passes, big dunks and game-winners.
Here are the Top 10 plays from the week:
No. 10: Thurgood Marshall senior guard Desmond Rene spins and lays it in.
No. 9: Potomac Falls junior guard David Walls tips the pass to Gurpreet Singh, who finishes it off.
No. 8: H.D. Woodson senior forward Antwan Walker gets the dunk off the nice passing.
No. 7: Patuxent senior guard Terrell Gross finishes with the alley-oop dunk.
No. 6: H.D. Woodson sophomore guard Derquan Washington finishes with 31 points and eight threes.
No. 5: Riverdale Baptist junior guard Deion Hammond goes in for the baseline dunk.
No. 4: Tuscarora senior guard Dalaynte Blaylock hits the half-court shot at the third quarter buzzer.
No. 3: Eleanor Roosevelt senior guard Naji Marshall draws the foul and makes both free throws to win.
No. 2: Douglass senior forward Cameron Hayes completes the and-one for the one-point victory.
No. 1: Rock Ridge senior guard Tommy Caldwell hits two buzzer-beaters, one in regulation and one in overtime.
It was a special week for basketball in the area, check back in next week to see more great plays.
Watch Episode 1 here.
---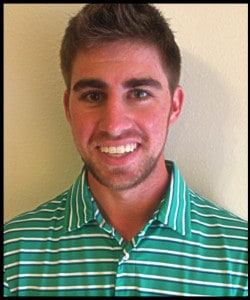 Josh Apple is a featured columnist and blogger at DMVSTREAM.COM.
You can reach josh by emailing him at josh.apple619@gmail.com.
---

DMVSTREAM.com is a web site dedicated to broadcasting live sports in D.C., Maryland and Virginia. DMVSTREAM.com broadcasts pro, amateur, college, high school, AAU and youth games and tournaments to televisions, computers and mobile devices like iPads, iPhones and more. DMVSTREAM.com is a product of Synthesis Multimedia Productions/Koubaroulis LLC. — founded, owned and operated by longtime D.C. area sports personality B.J. Koubaroulis.