B.J. Koubaroulis counts down the Top Plays from Week 1
Watch to find out which plays cracked the Top 10 and to see who earned the top spot. (Video by Nick Plum for Synthesis/Koubaroulis LLC / The Washington Post)
Purchase a copy of this video.
---
December 14, 2015, 12:00 p.m. — High school basketball is just getting started here in the Washington, D.C. region. Week 1 saw a slew of fantastic plays, including great passes, big dunks and game-winners.
Here are the Top 10 plays from the week:
No. 10: McNamara freshman Jonathan McGriff crosses over the defender and throws a nice pass to Jamar Watson for the bucket.
No. 9: Herndon guard James Lee gets the steal and finds teammate Michael Griffin on the fast break for the score.
No. 8: Annandale senior Dini Mohamud throws down the big dunk off the pass from Mathew McKiver.
No. 7: St. John's senior guard Anthony Cowan, Jr. crosses over the defender and knocks down the three.
No. 6: North Point junior Jalen Gibbs steals the pass and takes it in for the big slam.
No. 5: Rock Ridge sophomore James Larsen hits the game-tying three in the final seconds.
No. 4: South County forces the steal and gets a fast break lay-up at the buzzer.
No. 3: Einstein junior Kalil Bowen banks in the jumper at the buzzer for the win.
No. 2: South County's EJ Johnson gives the Stallions their second buzzer-beater of the week.
No. 1: Thurgood Marshall senior Anwar Henson hits the game-winning three with a defender in his face at the buzzer.
It was a special week for basketball in the area, check back in next week to see more great plays.
---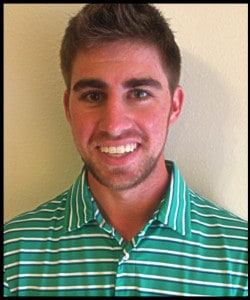 Josh Apple is a featured columnist and blogger at DMVSTREAM.COM.
You can reach josh by emailing him at josh.apple619@gmail.com.
---

DMVSTREAM.com is a web site dedicated to broadcasting live sports in D.C., Maryland and Virginia. DMVSTREAM.com broadcasts pro, amateur, college, high school, AAU and youth games and tournaments to televisions, computers and mobile devices like iPads, iPhones and more. DMVSTREAM.com is a product of Synthesis Multimedia Productions/Koubaroulis LLC. — founded, owned and operated by longtime D.C. area sports personality B.J. Koubaroulis.