Host B.J. Koubaroulis counts down the Top Plays from Week 7
Watch to find out which plays cracked the Top 10 and to see who earned the top spot. (Video by Nick Plum for Synthesis/Koubaroulis LLC / The Washington Post)
Purchase a copy of this video.
---
October 12, 2015, 4:45 p.m. — High school football is well underway in the Washington, D.C. metro region. Week 7 saw a slew of fantastic plays, including lengthy touchdown runs, trick plays and game-winning scores.
Here are the Top 10 plays from the weekend:
No. 10: Bishop Ireton junior running back Perris Jones takes the pitch and tosses it into the endzone to senior tight end Ryan Verducci on the trick play.
No. 9: Riverdale Baptist senior running back Jonathon Lee breaks free for the long touchdown scamper.
No. 8: Blair senior receiver Chris Green catches the deep toss from junior quarterback Desmond Colby and goes the length of the field for the touchdown.
No. 7: South Lakes senior receiver Anas Fain catches the bomb from sophomore quarterback Devin Miles for the touchdown.
No. 6: McNamara senior quarterback Ramar Williams lights up the scoreboard with seven total touchdowns.
No. 5: Quince Orchard senior running back Sean Barlow shows his skills on two long runs.
No. 4: DeMatha senior running back Lorenzo Harrison breaks free on two long touchdown runs.
No. 3: Broad Run junior running back Meech Hembry goes off for over 300 yards and four touchdowns.
No. 2: Robinson senior running back Sean Foncha gets into the endzone for the game-winner.
No. 1: Tuscarora senior receiver Nic Speroni catches the game-winning touchdown from senior quarterback Daniel Smith.
Week 7 sure was a special one, check back in next week to see what Week 8 has in store.
Watch Episode 6 here.
Watch Episode 5 here.
Watch Episode 4 here.
Watch Episode 3 here.
Watch Episode 2 here.
Watch Episode 1 here.
---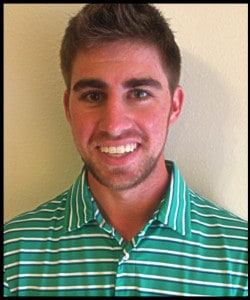 Josh Apple is a featured columnist and blogger at DMVSTREAM.COM.
You can reach josh by emailing him at josh.apple619@gmail.com.
---

DMVSTREAM.com is a web site dedicated to broadcasting live sports in D.C., Maryland and Virginia. DMVSTREAM.com broadcasts pro, amateur, college, high school, AAU and youth games and tournaments to televisions, computers and mobile devices like iPads, iPhones and more. DMVSTREAM.com is a product of Synthesis Multimedia Productions/Koubaroulis LLC. — founded, owned and operated by longtime D.C. area sports personality B.J. Koubaroulis.