The senior running back talks about his record-breaking career and the college recruiting process
Watch Top Football Plays 2015, Episode 5, featuring Myles Ross' 270-yard and four-touchdown performance last Friday as the No. 3 play. (Video by Nick Plum for Synthesis/Koubaroulis LLC / The Washington Post)
---
October 2, 2015, 2:40 p.m. — Hayfield senior running back Myles Ross will forever live in the Hawks' history books, having surpassed the school's all-time rushing mark in Thursday night's win over McLean. Needing just 19 more yards to break the record, he blew by it, finishing the game with 151 yards and four touchdowns on 22 carries. He now has 2,428 rushing yards in his career, passing the mark previously set by Steven Lynch in 2011.
The game was played one night early due to the threat of Hurricane Joaquin. The Hawks improved to 3-2 as they took down the Highlanders (0-5) by a final of 43-28 in front of the home crowd, thanks to the great performance from Ross. He has five more regular season games and potential playoff games to increase his record-breaking career.
"It means a lot," Ross said, "it shows me how hard I've worked and how far I've come. It shows me the things that I'm capable of, and it shows how much my teammates have helped me to reach that goal."
This was his second dominant performance in a row, after he really got the ball rolling in terms of achieving this record last Friday in the Hawks win over Washington-Lee. Short of the previous mark by 289 yards entering that contest, Ross rushed for 270 yards and again had four touchdowns, working his way very near the plateau.
"I didn't even know how much I had, I was just running for my life, just trying to do my best," Ross said.
The 6-foot, 187-pound back claims to have had a little extra motivation before last Friday's game after his head coach, Eric Henderson, encouraged him to run like an "animal." Ross began his senior season with a big first game, rushing for 214 yards in the win over Edison, but had hit a bit of a road block in his second and third games, producing very little output.
In the second game against a highly ranked Tuscarora team, Ross was held to just 67 yards on the ground. In the subsequent contest against another highly ranked team, South County, Ross was used as a wide receiver and was again unable to get going. However, the 270-yard outburst last week got him back on track.
"I wanted to show everybody and my coaches that I haven't lost anything, and that I'm even better," Ross said.
---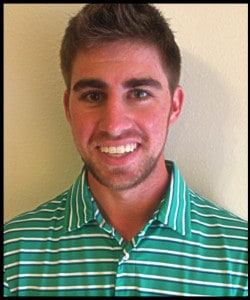 Josh Apple is a featured columnist and blogger at DMVSTREAM.COM.
You can reach josh by emailing him at josh.apple619@gmail.com.
---
Ross was true to his words again Thursday night as he continued his hot streak, knowing the record was there for the taking. In addition to his great work on the ground, he also had a 98-yard kickoff return called back for a penalty. Although cementing his legacy is important to him, he was trying not to think about numbers during the action on the field.
"Coming into the season I thought a lot about it and about a lot of things I wanted to accomplish before I graduated," Ross said, "but that was not my main focus going into the game. I just wanted to play and help my team get the win, and to run as best as I could."
With that attitude, he was able to blow by the record and help his team move above .500 in a county that is loaded with quality teams.
"I've always wanted to leave my mark on my school and be remembered by something," Ross said.
Although this was the big goal on his mind for his senior season, he also hopes to score 20 or more touchdowns and to rush for over 2,000 yards. He nearly reached his touchdown mark last year, finishing with 18 trips to the endzone. He is well on his way this season, scoring eight times in the last two games alone, and is now more than halfway to his goal with 11 total.
"I just got to keep doing that for the rest of the season," Ross said. "If I keep doing what I'm doing, bursting through the holes like I did, then I have a lot of games in my future."
Ross has a great deal invested in the rest of this season, but he hopes to continue playing football following his graduation from Hayfield. So far, he has received interest from Albany, JMU, Rhode Island, Temple and UConn. However, he identified JMU and Temple as his top two prospects, followed closely by UConn.
He believes JMU is the best academic fit for him and likes where the football program is headed.
"This year they seem to have everything together, they have been playing really well, they look like they're going great places," Ross said.
He also likes the direction the Temple football program is headed, saying they too seem to be going in a forward direction. Ross also said he loves the Owls' staff and the people surrounding the organization.
He ranked UConn slightly behind the other two institutions primarily because of the distance from home, but he is eager to play for whichever school is most welcoming.
"I just want to play," Ross said, "wherever is going to give me the chance to play the earliest or wherever I feel has the best interest for me, it doesn't matter as long as I'm comfortable where I am."
According to Ross, he needs to get his grades on track before he can get any official offers. He didn't realize the importance of the classroom until his junior year and is now playing catch-up.
Ross believes he can be a valuable asset to any collegiate roster primarily because of his versatility; he can be used in the running game, the passing attack or the return game. Plus, he considers himself a hard worker with great leadership skills.
He hopes to improve his strength and speed before moving on to the next level.
Thanks to his great showing on Thursday night, Ross has achieved his top mission at the prep level and has bolstered his legacy.
"That was my goal, but then again I can't stop there, I need to keep going," Ross said.
Hayfield returns to action next Friday at Fairfax (1-4). Fortunately for the Hawks, their toughest games are behind them.
---

DMVSTREAM.com is a web site dedicated to broadcasting live sports in D.C., Maryland and Virginia. DMVSTREAM.com broadcasts pro, amateur, college, high school, AAU and youth games and tournaments to televisions, computers and mobile devices like iPads, iPhones and more. DMVSTREAM.com is a product of Synthesis Multimedia Productions/Koubaroulis LLC. — founded, owned and operated by longtime D.C. area sports personality B.J. Koubaroulis.