No. 9 Hylton, No. 15 Riverdale Baptist, No. 19 Briar Woods start 0-1
Watch the game package from Battlefield's shutout win over No. 9 Hylton. (Video by James McGrath for Synthesis/Koubaroulis LLC. / The Washington Post)
---
September 2, 2015, 12:28 p.m. — Only eight of the Top 20 teams in the All-Met Sports rankings were in action in Week 1, but three of those squads encountered setbacks. No. 9 Hylton was shut out by unranked Battlefield, 28-0, No. 15 Riverdale Baptist was thumped by unranked McNamara, 48-22, and No. 19 Briar Woods suffered a close loss to No. 18 Tuscarora.
Hylton, one of the top programs to watch out of Virginia, was expected to have a big year with a high-powered offense, led by sophomore running back Ricky Slade. When put to the test, however, that offense produced zero points and was turnover-stricken.
Instead of Slade and the Bulldogs, it was Battlefield that scored a pair of rushing touchdowns in the first quarter from outside 20 yards. The Bobcats also have a stud wide receiver in senior Zac Kerxton, and were stout on defense in the shutout.
Battlefield returns to action Friday at Gar-Field and Hylton will host Osbourn.
Watch the game package from McNamara's big win over Riverdale Baptist. (Video by Matt Kelliebrew for Synthesis/Koubaroulis LLC. / The Washington Post)
---
Riverdale Baptist, one of the top programs among the Independents in the Washington, D.C. region, also suffered an unexpected loss, falling big to McNamara. The Crusaders' roster includes seven Division I prospects, highlighted by two Big Ten defensive commits, Sir Patrick Scott (Michigan) and Zechariah McPhearson (Penn State). Despite all of the talent, they were stumped in Week 1.
The Mustangs, on the other hand, were led by All-Met quarterback Ramar Williams, who put up impressive numbers against a squad known for its defense. He threw for 278 yards and four touchdowns, including a highlight reel toss to Charles Kelly, and had well over 300 all-purpose yards.
McNamara resumes play Friday at Woodberry Forest and Riverdale Baptist hosts Eleanor Roosevelt.
---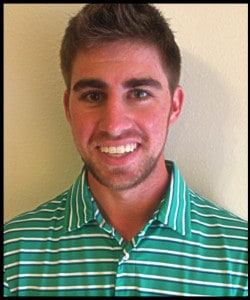 Josh Apple is a featured columnist and blogger at DMVSTREAM.COM.
You can reach josh by emailing him at josh.apple619@gmail.com.
---
Who is on upset alert in Week 2?
No. 3 Douglass: The Eagles are coming off an undefeated season and are the defending 2A state champions in Maryland, but they face a 4A contender in Wise, a team with two Division I defensive backs in Myles Wolfolk (Virginia Tech) and Damon Hayes (Rutgers).
No. 6 Damascus: The Hornets were the 3A state runner-up last season in Maryland and have a powerful running back in senior Jake Funk, but will face No. 10 Quince Orchard in a meeting between two Montgomery County powers. The Cougars have a history of knocking off top teams, as they were the only squad to beat a great Northwest team last season.
No. 14 South County: The Stallions out of Fairfax County will be on high upset-alert as they face No. 19 Briar Woods, a talented team trying to avoid two consecutive losses. The Falcons are led by junior quarterback D'Andre Thomas and senior tight end Mark Birmingham.
---

DMVSTREAM.com is a web site dedicated to broadcasting live sports in D.C., Maryland and Virginia. DMVSTREAM.com broadcasts pro, amateur, college, high school, AAU and youth games and tournaments to televisions, computers and mobile devices like iPads, iPhones and more. DMVSTREAM.com is a product of Synthesis Multimedia Productions/Koubaroulis LLC. — founded, owned and operated by longtime D.C. area sports personality B.J. Koubaroulis.