2A Douglass, 4A DuVal highlight this region in Maryland

Watch as Mark Giannotto and host Jack Feeley break down the upcoming high school football season for Prince George's County in Maryland. (Nick Plum for Synthesis/Koubaroulis LLC. / The Washington Post)
---
August 26, 2015, 5:23 p.m. — According to Mark Giannotto of the Washington Post, the top two programs to watch this season are Douglass in 2A and DuVal in 4A. Douglass is coming off an undefeated season in which they won the 2A state championship in Maryland. They have a tougher schedule this season but have a talented roster returning and remain the clear favorite. DuVal had a solid run in the playoffs least season and is returning All-Met senior quarterback and defensive back Antoine Brooks Jr., a top recruit in Prince George's County. Although they are the favorites, the 4A Division is more wide open.
Brooks isn't the only talented defensive back in the county, however. Wise, a notable 4A contender, has two Division I defensive backs in Myles Wolfolk (Virginia Tech) and Damon Hayes (Rutgers). Potomac, the main challenger for Douglass, has a North Carolina defensive back commit in Gregory Ross and Douglass has a Maryland commit in Devin Butler, who also plays quarterback for the Eagles. In other words, it will be hard to throw the ball in this region.
---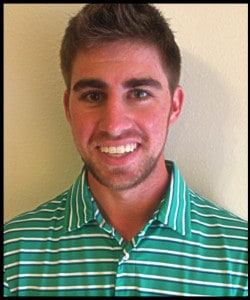 Josh Apple is a featured columnist and blogger at DMVSTREAM.COM.
You can reach josh by emailing him at josh.apple619@gmail.com.
---

DMVSTREAM.com is a web site dedicated to broadcasting live sports in D.C., Maryland and Virginia. DMVSTREAM.com broadcasts pro, amateur, college, high school, AAU and youth games and tournaments to televisions, computers and mobile devices like iPads, iPhones and more. DMVSTREAM.com is a product of Synthesis Multimedia Productions/Koubaroulis LLC. — founded, owned and operated by longtime D.C. area sports personality B.J. Koubaroulis.